It took a while but divine-pride.net will now display the information from the lapine upgrade box. The data should update mostly automaticly in the future since it's contained in the client files.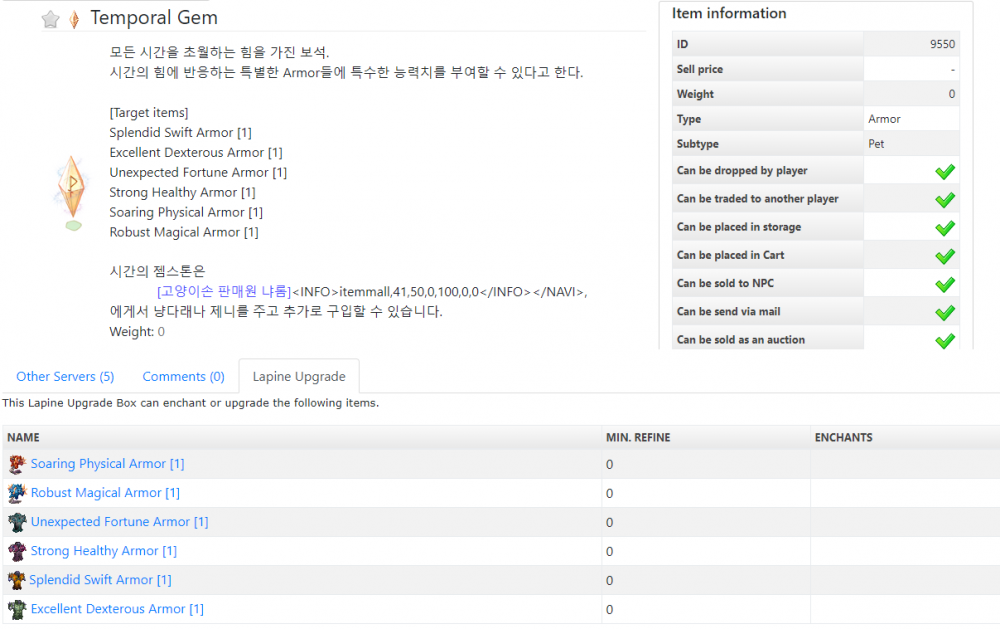 The Lapine Ddukddak boxes will follow soon.
I might also add the random enchants and refines in the future, but that process is not an automatic one since the data is not available in the game client if gravity does not fail on it

@Gravity If you change your mind and want to start sharing information with fansites feel free to contact me on Discord (Dia#1983) or in divine-pride.net forum. Thank you very much!